PHABRIX, a broadcast test & measurement innovator, has announced that its Sx TAG hybrid IP/SDI handheld device is being used for a broadcast workflow training program at the University of Pau and Pays de l'Adour's Institute of Technology (IUT) in France. Part of the Licence Professionelle (L.P.) Workflows Audiovisuels et Médias Numériques (WAMN) course, the post-graduate training is organized by Paris-based broadcast production services group Aski-da Taldea, which has loaned an Sx TAG from PHABRIX distributor TEVIOS.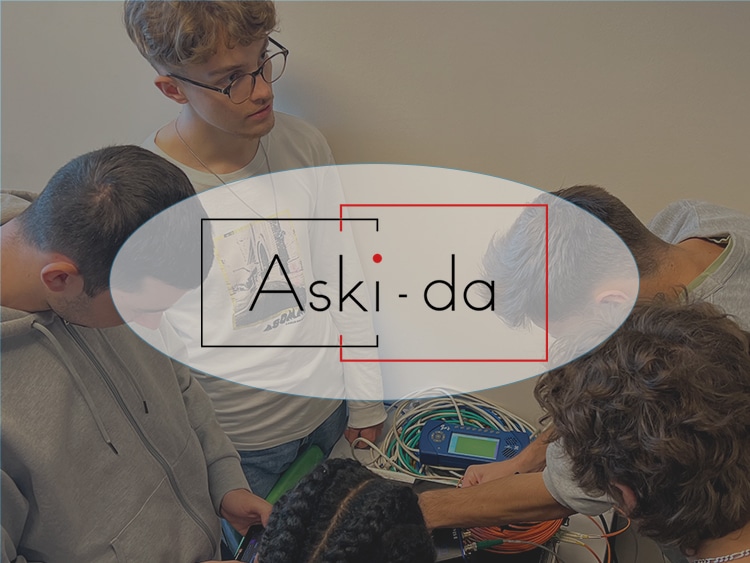 Aski-da Taldea's multi-decade history of providing production systems maintenance, design and training to the broadcast sector makes it an ideal partner for colleges and universities educating the next generation of engineers and technicians. For the past two years it has been serving as an industrial partner of the WAMN programme, which was established with the IUT and Bayonne-based company BTS Audiovisuel.
Providing the background to the course – which lasts one year and comprises both academic work and an apprenticeship – Aski-da Taldea Director General Mathieu Leizagoyen comments: "The concept of this degree is to allow students from audio-visual and/or computer courses to strengthen their knowledge of new technologies and, in particular, the latest media transport standards. When they have completed the course they will be well-equipped to meet the current expectations of broadcasting and AV production companies."
The increasing prominence of IP-based workflows was among the factors that led to the selection of a PHABRIX Sx TAG for use on the course. Offering incredible versatility in a handheld device, it is ideal for IP (including workflows specified by the SMPTE ST 2110 standards), as well as 3G/HD/SD-SDI, optical SDI, HDMI and analog test & measurement.
"The Sx TAG is an ideal match for this course and is especially helpful in teaching the students how to administer an ST 2110 IP network," says Leizagoyen. "It's also a tool that they are very likely to encounter when they go out and do the work-placement part of their course. We have found that it's very accessible and easy to use, ideal for collaborative work between students and educators, and therefore an important element of IP network training. We hope to be able to continue using PHABRIX tools for a long time to come because they really help us to achieve our training objectives."
"The feature-packed nature and portability of PHABRIX handheld T&M devices has made them a natural component of broadcast & media training programs," says Raphaël Meunier, owner at TEVIOS. "With SDI still commonplace but IP coming increasingly to the fore, it's vital that students become comfortable with the next generation of emerging workflows, including those based on ST 2110. We are delighted to be able to help students at University of Pau and Pays de l'Adour do just that with the loan of an Sx TAG device."
Press release courtesy of PHABRIX.
https://tevios.eu/wp-content/uploads/2023/02/PHABRIX_Aski_Da3_CS_Pic_TEVIOS-300x300-1.jpeg
300
300
Hayley
http://tevios.eu/wp-content/uploads/2019/10/tevios-340x66space.png
Hayley
2023-02-14 10:00:50
2023-02-07 12:48:02
Customer Story: French university utilizes PHABRIX's Sx TAG for advanced IP education