The digital broadcast technology DAB (Digital Audio Broadcasting) broadband system allows users to transmit several programmes from one or more programme provider in one Ensemble.
AVT manufactures a variety of DAB systems, offering complete solutions for DAB headends.
Digital Audio Broadcasting, the successor of analogue radio, has significant advantages including: efficient distribution options, various data services such as SlideShow for album covers, SPI(EPG), TPEG for extended traffic information etc., and noise-free audio programs.
Create 15-20 audio programmes by multiplexing a single frequency within an ensemble. Install hardware-based DAB/DAB+ Audio Encoders separately and directly from the program providers. Achieve the best possible audio quality by avoiding multiple coding in the input. Program providers who are also ensemble providers and broadcast several programs can set up software-based Audio Encoders directly on the Ensemble Multiplexer or use single or multi-channel hardware Audio Encoders.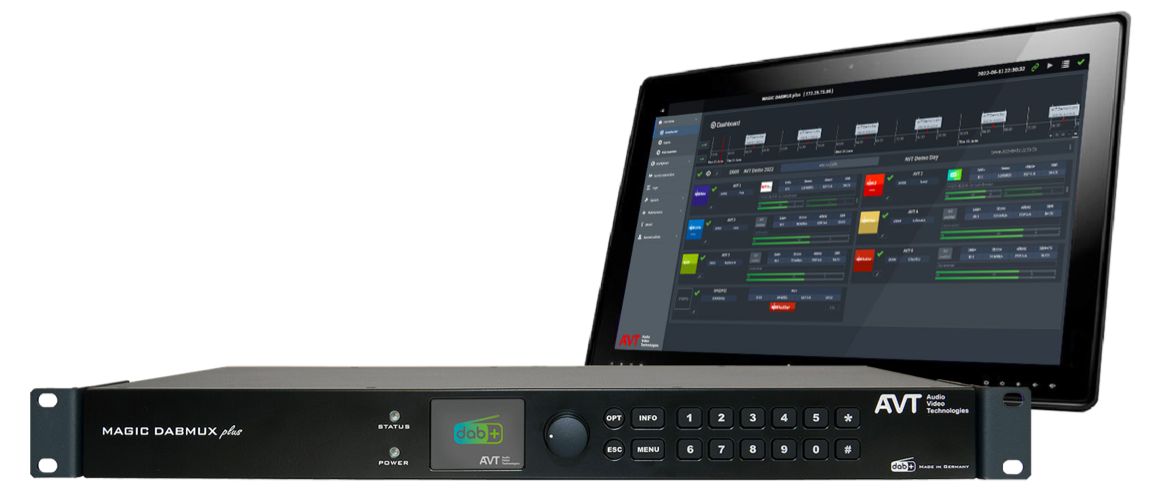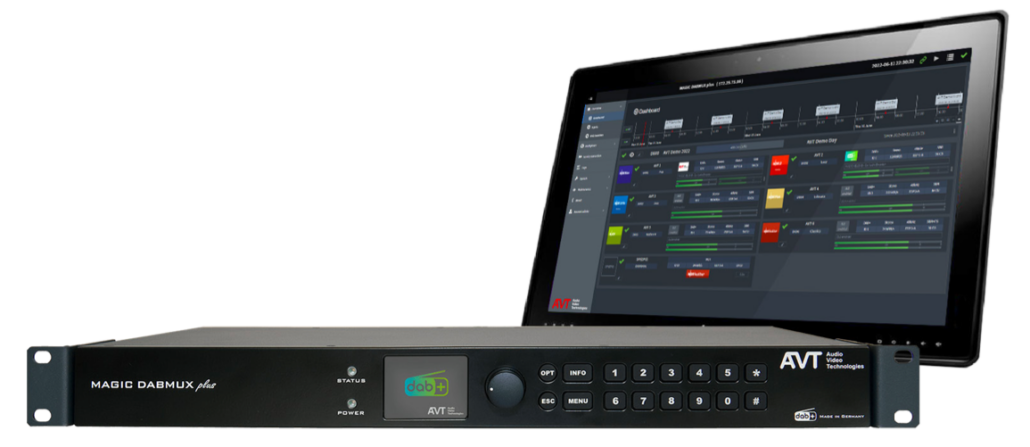 The central system of a DAB headend is the Ensemble Multiplexer. AVT offers four different systems ranging from small-scale DAB multiplexers to professional DAB multiplexers on DSP base or based on the Fraunhofer ContentServer.
Monitor an ensemble multiplex with the ETI/EDI Monitoring Decoder. For more in-depth analysis of the DAB signal, a wired ETI/EDI analyser with integrated ensemble recorder and player is available.
And finally, the DSP-based, highly available and maintenance-free Tunnel Break-In System with integrated modulator & remodulator offers a voice break-in for up to two independent ensembles.
Contact us to learn more about the DAB/DAB+ solutions by AVT.
https://tevios.eu/wp-content/uploads/2022/11/Screen-Shot-2022-11-25-at-12.21.51-PM.png
300
300
Hayley
http://tevios.eu/wp-content/uploads/2019/10/tevios-340x66space.png
Hayley
2022-12-19 10:00:21
2022-11-25 13:26:09
Digital Audio Broadcasting • DAB/DAB+ • Solutions by AVT